04/29/16 — Farm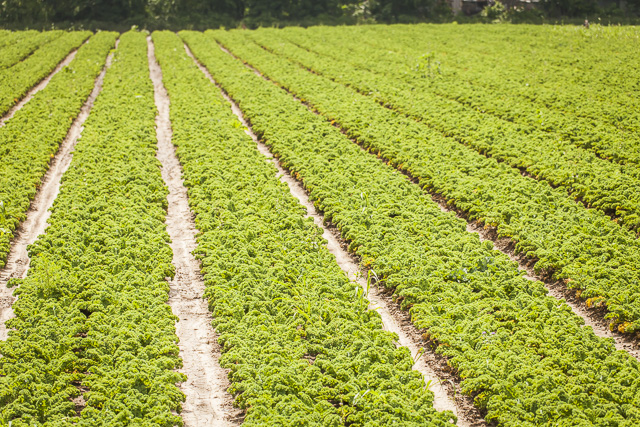 Over the past couple of weeks, we've caught two swarms of honeybees out at the farm. These bees have been seriously busy all spring - collecting pollen and nectar, building out comb, growing their colonies, and dividing the new, larger colonies by swarming - we're starting to feel just as busy! JBG has felt like a frenzy of activity this week as well. Our farm is full of the spring crops you've been seeing, AND now the summer crops are starting to come in too. This means lots and lots of hard work, but also lots and lots of great food coming your way.
The next month or so is going to be even busier than normal as we juggle two seasons at the same time. So this week, we wanted to give you a forecast. What's here to stay, what will be gone soon, and what you can expect to see in your CSA shares and at farmer's markets in the coming weeks. Texas has a unique seasonality in comparison with the rest of the country, and this is one of our favorite times of year to eat local!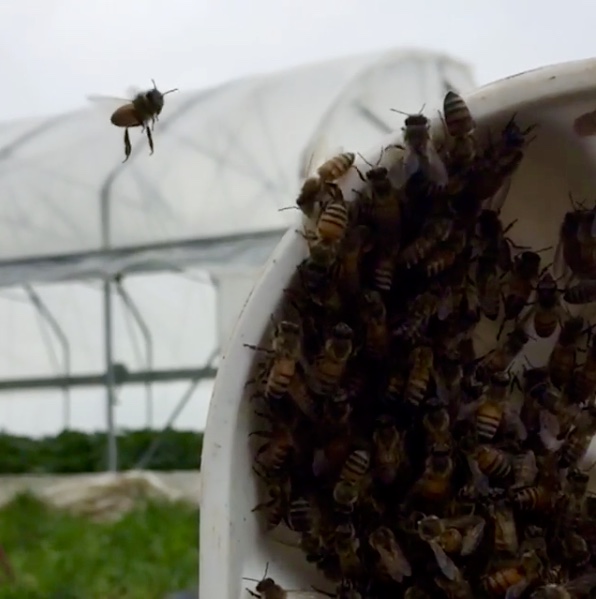 The overlapping seasons of spring and summer are some of the biggest bounties of the year, and the best way to enjoy the food and take advantage of the bounty is by joining out CSA. 
Sign up for a membership today and see what we're talking about! We promise you won't regret it.
Want to join the hive? We're currently hiring for a Daytime Wholesale Crew, Tomato Crew and crew leaders, CSA Packing Crew. Must love loud music, organic veggies, hard work, and ice pops during those hot summer months.
Check out our jobs page for more details.
Harvesting Now:
We're harvesting loads and loads of
Onions 
right now - yellows, reds and whites. Enjoy onions with the greens still on, cut and put right on the grill for a spring treat. Larger onions will be around into the summer season.
Zucchini and Yellow Squash
are really hitting their stride this week as our first field planting starts setting fruit. Anyone who has grown summer squash in a home garden knows that once these plants start fruiting, it's time to bust out the zucchini breads, fritters, and any other recipes you can think up to use up the bounty.
New Potatoes
are eaten soon after being pulled from the ground, before their skin has "cured," or thickened up to withstand storage. Their thin, smooth skin is tender and delicious, and perfect for an early summer potato salad.
Nothing says summer like the smell of fresh
Basil.
We've begun harvesting our first round of basil this week!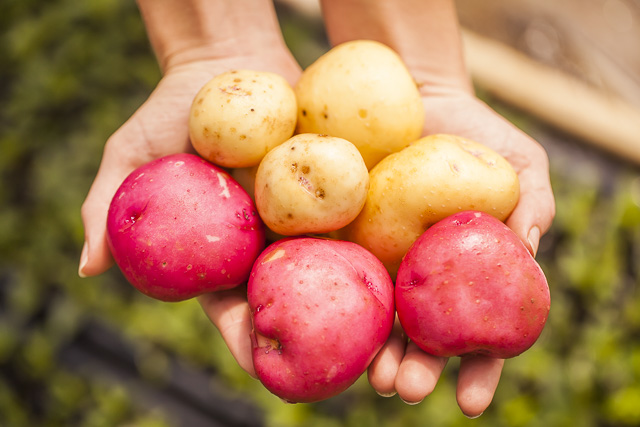 Get em While You Can:
As the weather heats up, and quickly, our winter and spring greens and herbs will slowly halt their growth and will bolt - farmer speak for going to seed. Make sure you get your fill on these before they are gone!
Greens
: Kale, Collards, Chard, Lettuce will be around this month, but will phase out with the heat. Once cucumbers start coming in (soon!), enjoy a brief window of time when homemade, local green juices are the best way to beat the heat. Until then, there are plenty of great ways to enjoy your dark, leafy greens.
Herbs
:
Dill
,
Mint
,
Parsley
, and
Cilantro
grow great in springtime, but don't like hot temperatures. We hope to have these crops through the month of May, but they won't be around for much longer. Check out these recipes: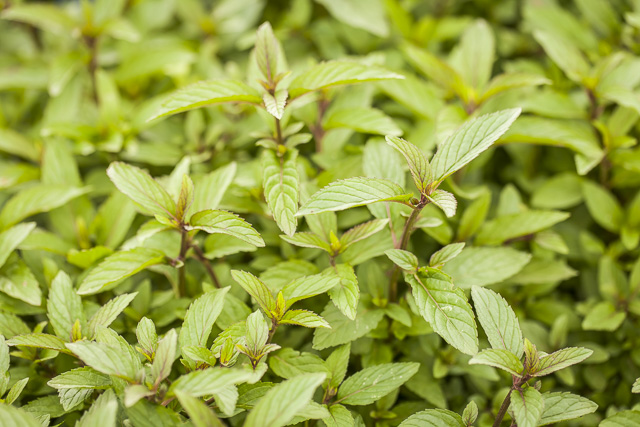 Brassicas:
We're harvesting lots and lots of
Cabbage
(red, green and savoy!),
Broccoli
, and
Cauliflower
of all colors this week! Our spring brassica crop has a window of just about a month or two, so enjoy these favorites right now.
Coming Soon:
We are just weeks away from an influx of early summer crops. Now is a great time to join our CSA - take advantage of the bounty of both spring and summer in the coming weeks! We're highlighting a few recipes to enjoy the fringe season when spring and summer crops both fill your CSA shares.
Cucumbers, Peppers, Okra
and
Eggplant
 have started flowering and will be here before you know it. A great mix of rain and sunshine over the past few weeks is making for a very promising season ahead.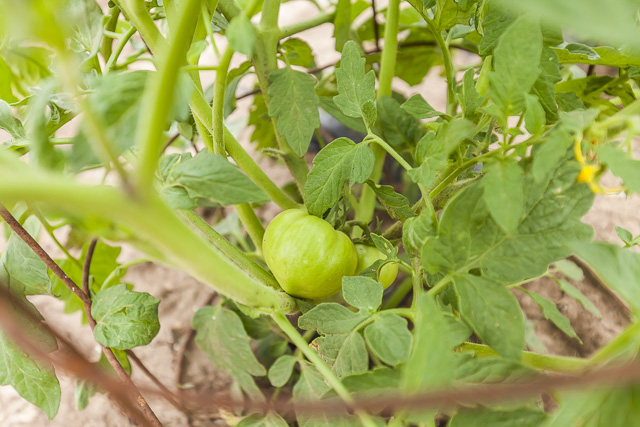 Tomatoes
have started to set and we are seeing the first green fruits on our plants this week. The first few weeks of tomato season are some of our absolute favorite CSA boxes - an extremely brief, 1-2 week window where you can make entirely local pico de gallo before the Cilantro season is over.
OLDER POSTS